DR. MUHAMMAD MUSHTAQ MANGAT
Volunteers Are Role Models Of Society
Volunteers are very interesting people who have passion to serve humanity without asking for any favor in return. They do not necessarily have extra time, yet the passion that drives them to attentively be involved in humanitarian work inspires and impacts millions of lives around the world.
Volunteering is not only about giving back to the community, but it is also a great way to learn new skills, meet new people, and gain valuable experiences that can benefit both personal and professional development....read more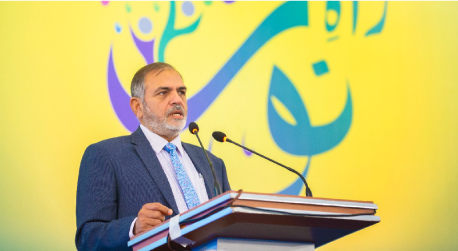 The Clean and Green Pakistan Movement was officially launched on March 25, 2023, at Alkhidmat Complex aimed at promoting environmental sustainability and creating a greener and cleaner Pakistan. As part of this movement, Alkhidmat Foundation Pakistan has been actively involved in various activities, including plantation drives, to contribute to a healthier and more sustainable environment.
Clean and Green Pakistan Movement

Alkhidmat Sports Club, an initiative by Alkhidmat Foundation Pakistan, is committed to promote sports, nurturing talent, and fostering a culture of athleticism. We believe in the transformative power of sports to improve lives, instill values, and serve humanity. Our commitment to sports goes beyond the boundaries of competition, it is rooted in the belief that sports have the power to transform lives, add discipline, and promote values of teamwork, determination, and sportsmanship.
Alkhidmat Sports Club

Alkhidmat Adventure Club aims to promote adventure and tourism among the youth, while also instilling in them the values of teamwork, leadership, and social responsibility. It offers a variety of adventure activities, including hiking, camping, trekking, rock climbing, and rappelling. A great way for young people to get involved in their communities, learn new skills, and have fun at the same time.
Alkhidmat Adventure Club
PHYCHOLOGICAL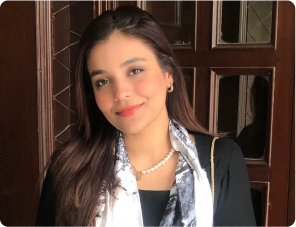 Maha Sohail
Ms. Clinical Psychology
Maha is a dedicated professional with diverse clinical training from renowned institutions. She has ...read more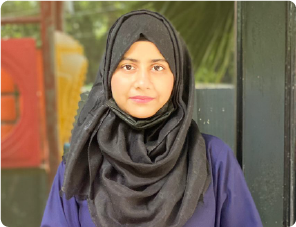 Tehreem Kausar
Ms. Clinical Psychology
Ms. Tehreem Kausar is a practicing Clinical Psychologist. She Completed her Advance Diploma in Clini...read more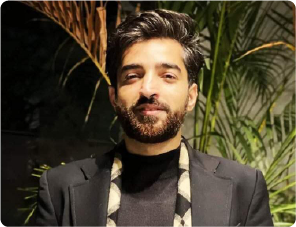 Hamza Khan Sherwani
Ms. Clinical Psychology
Hamza is an accomplished mentor, training and development officer with a proven track record spannin...read more
Increased social connection and support
Personal growth and development
Internship opportunities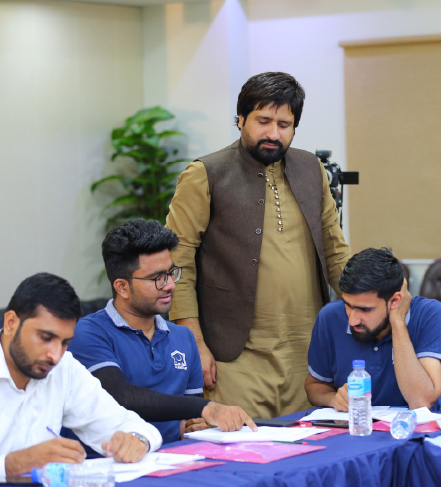 Skills through trainings
Ambassador kits
Sense of purpose and meaning
Alkhidmat Volunteer Management Department is working on volunteer programs to create and develop a sense of volunteerism, especially among the youth of Pakistan. Various activities, visits, training, and campaigns are designed to engage the youth.
In continuation of its vision of service to humanity and empowering youth with the genuine tools of volunteerism and productivity, Alkhidmat Foundation Pakistan invites youth to become volunteers.
AKFP has 50,000+ registered volunteers and 300+ ambassadors who have been engaged through various activities in the past five years.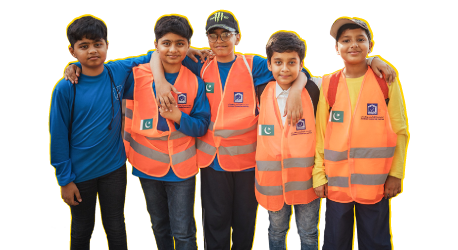 UpComing
14:00 To 20:00
22nd July, Smog Free Lahore, Mega Plantation Drive (Phase 3)
Location:
Expo Centre, Johar Town
Alkhidmat Foundation Pakistan
@AlkhidmatOrg
Frequently Asked Questions
How volunteer network of Alkhidmat Foundation is best
Are you looking for an opportunity to make a difference guided by Islamic principles? Become a volunteer with Alkhidmat Foundation and discover the transformative power of volunteerism and change lives.
In Islam, volunteerism holds significant importance. The Quran and Hadith highlight the virtues of serving humanity and extending help to those in need. Prophet Muhammad (peace be upon him) and his companions set exceptional examples through their selfless dedication to others. These noble examples serve as a guiding light for us to follow.
Alkhidmat Foundation's diverse programs are rooted in Islamic values, and address crucial societal needs such as education, healthcare, orphan support, and emergency relief. By actively participating in these initiatives, you embody Islamic teachings and contribute to the betterment of society.
Engaging in volunteer work brings numerous psychological, social, and personal benefits. It provides a sense of purpose, boosts self-esteem, and fosters empathy and compassion. Through interactions with diverse communities, you develop a broader understanding of the world and cultivate valuable skills like teamwork, leadership, and communication.
Furthermore, your volunteer efforts will have a tangible social impact. Alkhidmat Foundation's projects uplift marginalized communities, empower individuals, and alleviate suffering. By living the Islamic values of justice, generosity, and kindness, you actively contribute to building a more harmonious and equitable society.
From a spiritual perspective, volunteerism is a means to seek the pleasure of Allah. The Quran reminds us of the immense rewards awaiting those who help the less fortunate. By selflessly serving others, you deepen your connection with Allah and nurture a pure and compassionate heart.
Join Alkhidmat Foundation today to experience Islamic volunteerism and make a lasting impact. Let us work together to transform lives, draw inspiration from Islamic principles, and follow the footsteps of Prophet Muhammad (peace be upon him). Embark on a journey of selflessness, growth, and service rooted in Islamic values. Together, let's create positive change guided by the teachings of Islam. Enrol today as a volunteer. Click here!
Efforts of Ambassadors/Volunteers are recognized through different rewards including:
Internships

Jobs

Shields

Certificates

Event head

Management and leadership role

Leadership Camps etc

National and International Exposures